Enhance the impact of your gaming offer
In order to complement our sophisticated products we offer a comprehensive range of high quality signs and accessory products. NOVOMATIC Signs & Accessories are the result of our vast experience in our group operations. They were designed to perfectly enhance every operation's attractiveness and are produced according to the highest standards in technologies and craftsmanship
INTERIOR DESIGN SOLUTIONS
IDS designs, plans, produces and assembles furniture and interior design for major products (e.g. casinos, hotels…), business and office equipment and slot machine accessories.
Please contact - interiordesign@novomatic.com 
We plan:
Casinos
Sports Bars
Hotels
Restaurants
Bars
Side rooms such as toilets, staff rooms etc.
Office Equipment
Private orders from novomatic employees
Exhibition stands
Gift articles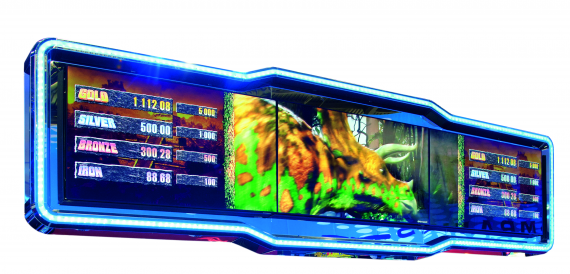 NOVOMATIC SIGNS
Double-faced jackpot sign, 6 x 55" screens (also single faced version available).
Light Gate with Lotus Roulette™.
End-of-Bank Sign Lite, 40" upright screen.
End-of-Bank Sign Deluxe, 40" upright screen with illuminated frame.