Our employees are the foundation of NOVOMATIC's long-term success. Healthy, safe and motivated employees create innovation and increase customer satisfaction.
We take responsibility:
"We support employee development and offer training and continued education opportunities."
"We see our employees as an important source of innovation, which we strengthen."
"We value the diversity of our staff and stakeholders and treat all people equally."
"We create safe and healthy working conditions in order to avoid accidents and illness."
Material issues on which we take action:
Training and further education
Occupational health & safety
Employee Diversity & Equality
Innovation
Goals we pursue:
Positioning in the market as an attractive employer
Creation of a safe and healthy work environment that supports diversity and innovation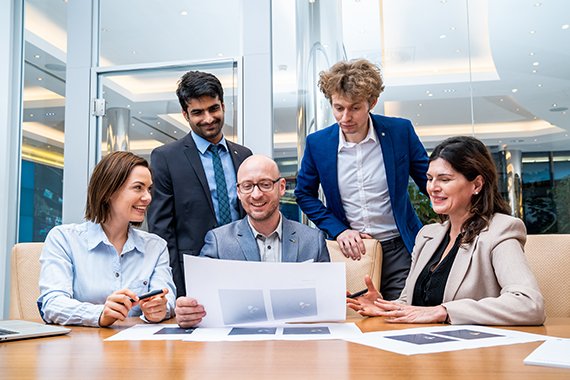 Employees are offered the best possible framework conditions for a healthy, secure, and motivating work environment. This includes activities in terms of education and training, health, occupational safety, work-life balance, equal opportunities, and diversity.
Here you can find more information about careers at NOVOMATIC.
Further information on this field of action can be found in the current annual report.