We are a good host in our facilities and casinos, which is why we offer responsible gaming and create the right conditions to maintain the joy of gaming.
We take responsibility:
"We offer responsible entertainment, and ensure that our products and services are used conscientiously."
"We make sure our employees are well trained in player protection and that they pay close attention to identifying
problematic behavior and act accordingly."
"We prevent minors and other vulnerable groups from using our products."
Material issues on which we take action:
Player protection & gaming addiction prevention
Responsible marketing
Security in gaming facilities
Goals we pursue:
Obtaining and maintaining licenses using RE measures
Prevent problematic gaming and protect vulnerable groups
Comply with RE Policy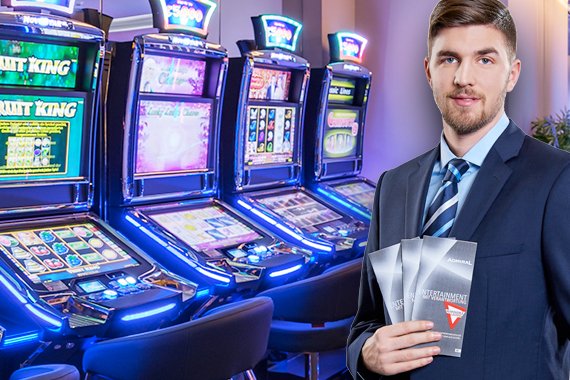 Responsible Entertainment Code
With the Responsible Entertainment Code, NOVOMATIC has created guidelines for the various operating units in order to provide a clear orientation. This Code is used in internal training sessions on the topic of player protection, and is provided to every new employee.
Player protection certification
Regardless of the various local legal requirements, the G4 player protection standard of the Global Gambling Guidance Group was implemented in the Group.
The standard goes beyond what is required by law and is considered by experts to be the world's most recognized standard in this field. In order to achieve successful certification, a large number of specific criteria are tested by an independent auditor. These include internal company guidelines and rules of conduct, quality checks on staff training, age identification, information for customers on the risks of gaming, and options for limiting and blocking.

Information on the standard, the certification process and the certified NOVOMATIC companies can be found at: www.gx4.com.
Further information on this field of action can be found in the current annual report.