We are looking for young, confident and team-minded people that would like to develop themselves both professionally and personally. If you think this applies to you, keep reading and find out what apprenticeships we offer in Gumpoldskirchen:
What our apprentices inspires
Two of our apprentices introduce themselves - Katharina and Merten describe their first experiences at NOVOMATIC.
Would you also like to start your apprenticeship career with us? Take your chance - all current apprenticeship positions are always available online from December. Your apprenticeship starts the following September.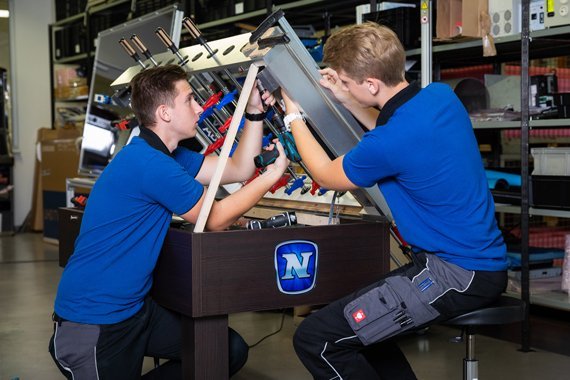 Our Apprenticeships
Office clerk
Printing technician in digital printing
Finance and accounting assistant
Industrial clerk
Plastics designer
Mechatronics engineer
Steel and sheet metal technician
Passenger vehicle technician
Joiner
Joinery technician production and planning
Tool-making technician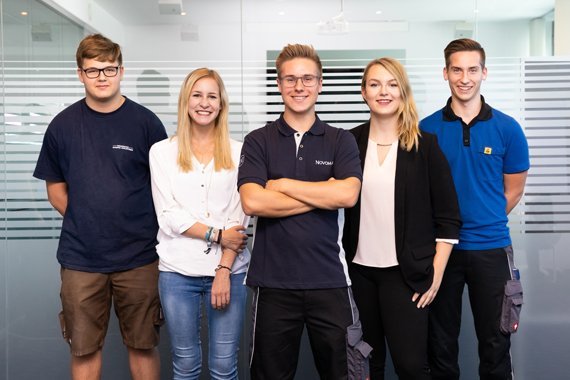 What we offer our apprentices
Remuneration in the following amount (as of May, 2022):
     1st apprentice year: € 1,000.00
     2nd apprentice year: € 1,250.00
     3rd apprentice year: € 1,500.00
     4th apprentice year: € 1,950.00
Bonuses for excellent occupational school grades and distinguished success in the final apprentice exam
The possibility to do an apprenticeship together with the Matura (high-school exit exam)
Personal supervision and individual support from top educators
Payment of any occupational school boarding costs
Career possibilities after the apprenticeship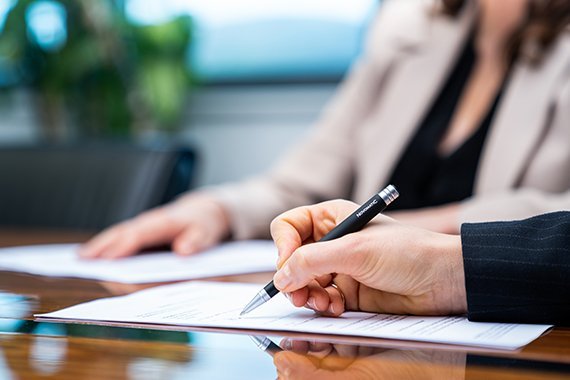 Your Application
Have you already completed your schooling with good grades and are you interested in one of our apprenticeships? Then apply online right away. Please take care to ensure that you send us all the application documents. Here is some more information on the application process:
Our apprentice supervisor looks through your documents and then contacts you.
If we like your application, we will invite you to an interview so that we can get to know each other.
You then get the opportunity to complete a two to five-day taster apprenticeship (primarily in the commercial business) in your desired area. During this time, you can familiarize yourself with the duties in the apprenticeship and your potential future colleagues.
The final step is an admissions test, which covers the subjects of mathematics, German, English, geography, history, and politics. You would also be advised to find out a little bit about NOVOMATIC before.
If at the end of the process, we believe that it is the right fit for both of us, you will begin your apprenticeship with us in September.
Do not delay – here you can access our online application form.